# Backup & Restore
From the configuration options, in the Backup tab you can do an instant backup or schedule periodic backups.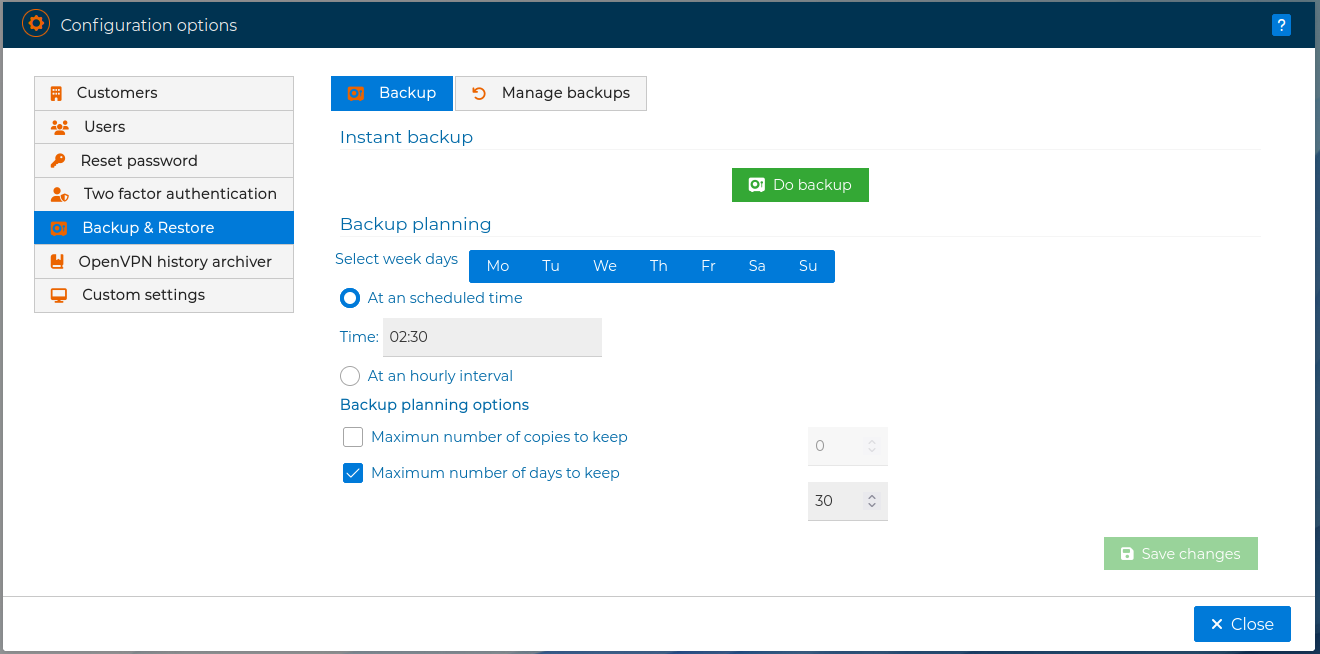 You can schedule the days and the time you want to make the backups and the maximum number of copies to keep.
The Manage backups tab shows all the backups that has been done or imported.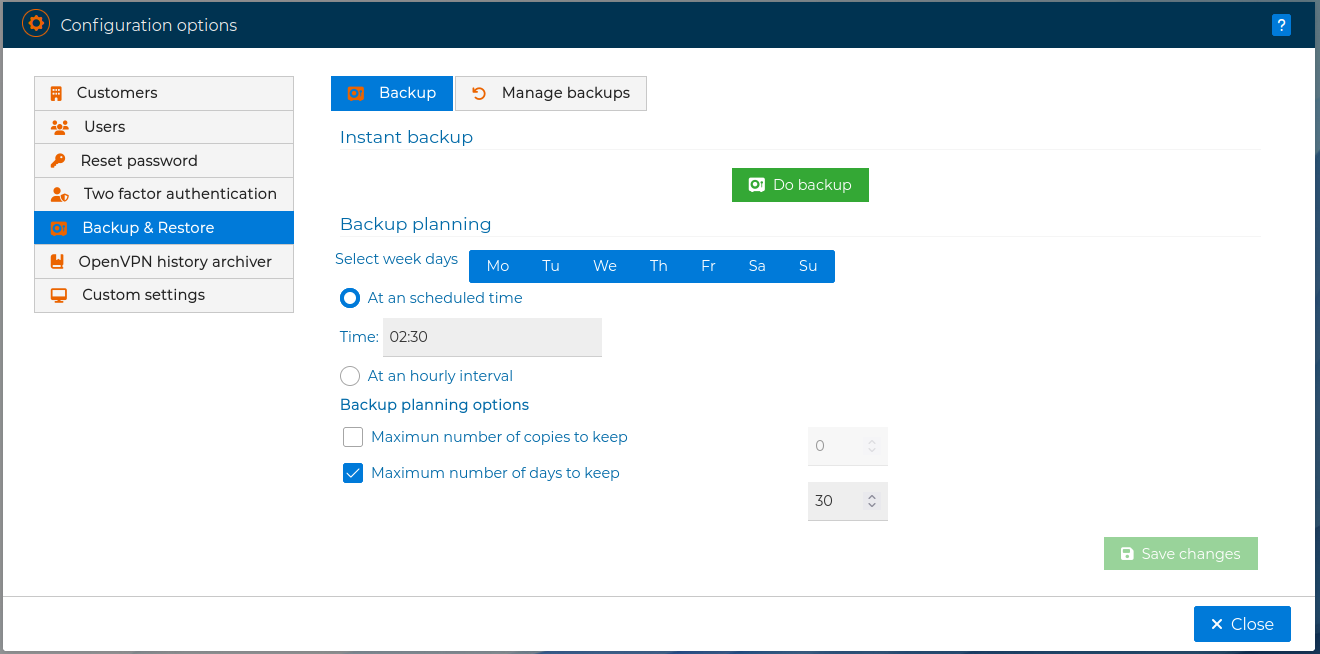 You can select a backup and restore the box to state it was when the backup was taken. FWCloud-UI will will ask you to be secure of what your are doing.

Any backup can be exported and save it to a file

Once the backup file has been generated a dialog box from the browser will ask you where to save it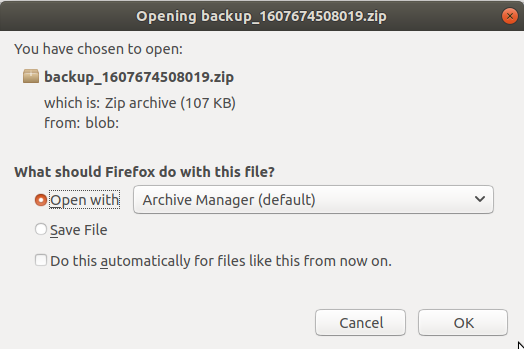 Also backups files can be imported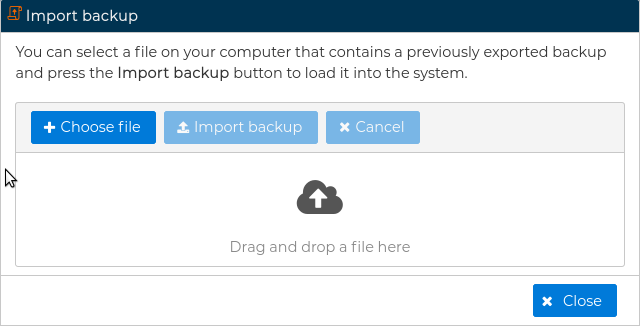 Old backups can be deleted manually to save space for next backups. You will need to confirm this action